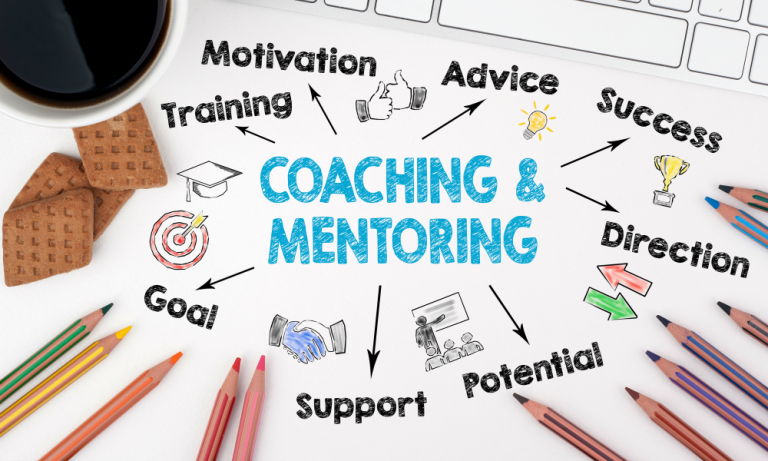 Everybody should have a mentor who offers experience, wisdom, guidance, and encouragement and demonstrates superior leadership. Why struggle to work everything out for yourself? Why learn from your mistakes when you can learn from somebody else?
Why take ages doing everything the long way around when you can skip a lot of mistakes by listening to somebody who has already made them? A survey of Fortune 500 CEOs found that 75% cited mentoring as one of the top three critical factors in their career.
'Mentoring is a brain to pick, an ear to listen, and a push in the right direction.' by John Crosby.
First of all, find the right fit for you. Think about where you are in life and where you want to go. What do you like to learn? Determine what characteristics/personality traits will inspire you. Choose somebody at least ten times more successful in your field than you are.
Pay for the mentor if you have to. You will likely find a mentor who will help you for free. You could swap/trade professional services with them and help each other.
Be willing to commit for the long term. The longer a mentoring relationship lasts, the more successful it will be. There's only a little you can learn from 3 or 6 months of seeing someone once a month. The actual value comes in long relationships where you get to know one another and become proper supports and long-term friends.
Great mentors can be found everywhere and most likely outside your current workplace. Look at business associations, non-profit organizations, your college or university within your family, family friends, and your network. Remember the concept of 7 Degrees of Separation.
All living things and everything else in the world is six or fewer steps away from each other. A chain of a friend of friend statements can be made to connect to anyone else in just six steps. Look to your network, talk to people, and see where it takes you.
You can easily find that you are connected to somebody highly successful in your field who could help you enormously.
The importance of mentors and critical influencers
As well as finding one or perhaps two or three mentors, each with different skills and experience, there are what is now known as critical influencers to learn from. These people are at the very top of their field, the créme de la créme, and are writing and sharing their thoughts and ideas around all kinds of topics writing articles on the LinkedIn pulse.
Articles about family, business, politics, social, workplace, leadership, and personal development. Here you can follow the likes of Bill Gates, Angela Ahrendts, Liz Ryan, and Mohamed El-Erian.
While browsing the internet for this write-up, we came across an individual who is an influencer in himself and talks about how much importance a mentor and an influencer hold in a person's life hence teaching about lessons he has learned in his life span.
The person we are bragging about is Michael Potter. He is Across my Global network. He has the experience of meeting many well-known international personalities from the world of Business and Sports.
Potter holds an MBA and a BA (Hons) in Business Studies from the University of Liverpool and an MA in Organisational Analysis and Behaviour from the University of Lancaster. He is also a Chartered Fellow of the UK's Chartered Institute of Personnel and Development (FCIPD) and a Fellow of the RSA (Royal Society of Arts)
Michael has vast experience providing Global Consultancy Support and Training Workshops across Africa, South East Asia, Asia, Eastern Europe, and the Middle East.
Potter, who excelled at football and is a former Bolton Wanderers FC player, is a regular contributor as a Football Analyst to a wide range of African Radio -TV Platforms, including GTV Sports Plus, TV3, Kwesé Sports, Super Sports, Citi FM. Afri Radio, Joy FM, and the Gambia Radio & Television Service (GRTS). He has regularly appeared Live on these platforms covering various Global Football Competitions and Finals.
He has covered the following Competitions as a regular Live on-Air Football Pundit – FIFA World Cup – Africa Cup of Nations (AFCON) – Confederation Cup – UEFA European Championship – CAF Champions League – European Champions League – Europa League – English Premier League – Bundesliga – Serie A and La Liga.
In 2022, he worked for GBC Ghana Broadcasting Corporation as part of their Football Pundit/Analyst Team, covering the 2022 FIFA World Cup in Ghana, West Africa.